High Court(s)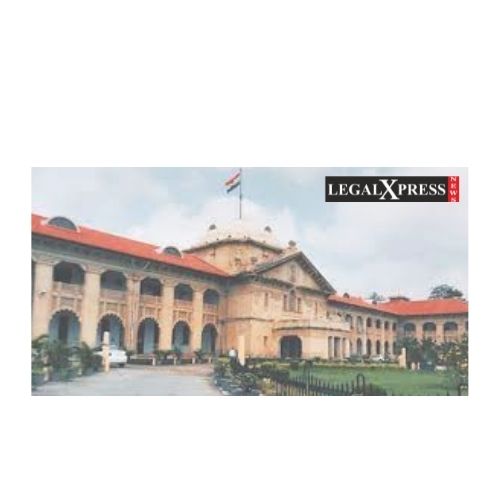 Allahabad High Court
HIGHLIGHTS
It is mandatory for a university to grant maternal benefits to it's girl students

The Krishna Institute of Technology, Kanpur refused the petitioner from taking another examination.

The petitioner had written all her examination, however her third semester exams were left pending as she was pregnant.
The Allahabad High Court said that it is a fundamental right to give birth to a child and no woman can be denied this right and the subsequent benefits attached to maternity. The High Court noted this while hearing a plea of a woman who was a college student.
A university cannot refuse to give maternity benefits to girl students. If it refuses, it will be deemed to be a violation of Articles 14, 15(3), and 21 of the Indian Constitution. The court said that the university should give an extra opportunity to the girl(petitioner) so that she could appear for her examination. The court ordered the student to submit a summary of all the medical reports. The Court dealt with three doubts while hearing the petition Is giving birth to a child, a women's fundamental right? Whether maternity benefit could be denied to a woman student on the basis that there exists no such rule in this regard. What type of maternity benefit is the petitioner entitled to and at which level is it permissible? The Allahabad High Court directed the Technical University, Lucknow to form rules to give maternity benefits to undergraduate girls and other benefits for girl students. An inclusion of pre and post-birth support was also recommended to be written as rules. The petitioner named Soumya Tiwari had taken admission in B. Tech Electronics and Communications course session at Krishna Institute of Technology, Kanpur. She appeared for all her exams, however, failed to appear for the third semester due to her pregnancy and recovery after giving birth. Due to the above circumstances, she had failed the entire course. She demanded an opportunity to write the exam, however, the university was not in favour of the proposal. Thus, she filed a petition seeking an additional opportunity as she could not take her examination due to medical reasons.
Section Editor: Kadam Hans
|
18 Dec 2021 17:36pm IST
Tags : allahabad,allahabadhighcourt,preganancy, maternitybenefits, uttarpradesh, course, B.Tech, kanpuruniversity, additionalopportunity, childbirth.
Latest News